The Whitewater Marathon
May 13, 2017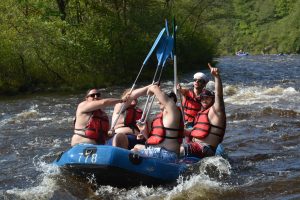 The nickname for this trip is the Superman because it's 30 miles of whitewater on the Lehigh River. This is the longest whitewater trip in the entire country.
You'll be rafting through our Dam Release Upper Gorge, Lower Gorge, and Family Style Trip.
Wetsuits, lunch, and a post trip beer are all included in your whitewater adventure.
Rate: $89.99 per person. Ages 13 and up.